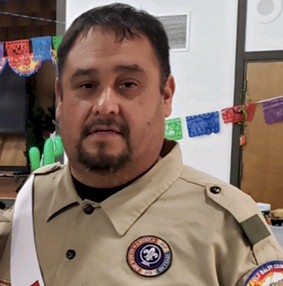 My Brothers,
I am honored to serve as the Cahuilla Lodge Adviser for this year.
We have many exciting things coming up and are encouraging everyone to get involved. There will be many activities planned through out the year.
I encourage everyone to start promoting events more at, not only the Chapter level but also to the troops, crews and ships. Start bringing a fellow Arrowman to the events. I hope everyone has a great year and gets more involved than ever. Thank you for all your support and help.
Jorge De La Torre
Cahuilla Lodge Adviser, 2020